Life is a Journey!
Enjoy the trip!
As we pass through this journey stop and wonder at its marvels
Everyone has their own concept of what spiritualty means to them.  By its very nature spirituality is a very personal thing.
If you have not yet found your spiritual home, I suggest that you start your journey at ConscousOne.com. They are a great online resource for continued spirituality information, techniques and courses, personal development and enlightened spirituality.
ConscousOne.com is dedicated to creating a greater quality of life by enriching levels of understanding and inspiration.  They provide the most comprehensive collection of inspirational tools, products and online interactive courses by some of the world's most prominent self-help and spiritual authors.

ConscousOne.com specialises in online courses that lead you step by step through the learning process of the most powerful messages from these influential authors. Through simple navigation, the courses stimulate all the senses of learning with rich visual graphics, auditory teachings such as meditations and music, and interactive personal exercises using personalized online journals and workbooks.

They create a positive shift in consciousness by reaching various cultures of the world through encouraging the open exchange of ageless wisdom and universal truths.
Enjoy your journey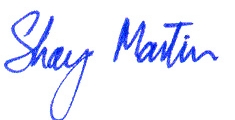 Shay Martin
CEO Wealth For Me