You Are What You Think
Train and develop your mind because what you believe you can achieve.
Have you ever wondered why some people are more successful than you? 
Is it because they are smarter than you?  Probably not! However, they have probably understood the key philosophies of success.
Personal development is your key to growth and achievement.  In order to reach your full potential you need to have a healthy mind and body.
Like most high achievers, it is essential that you understand the power of the mind/body connection.
The following simple steps will set you on the road to your life's goal. 
·         read personal development books
·         listen to motivational CD's and watch DVD's
·         attend seminars
·         set goals
·         take action and learn
·         set new goals
·         take more action and learn more
Exercising your mind
Just like our bodies, our minds need to be exercised to keep fit.  
We are all very busy so you need to use your spare time wisely e.g. when you are travelling on trains or busses, read a book that will improve your mind.  Use car journeys to listen to motivational and self improvement tapes or CD's.  
Thousands of books have been written on Personal Development and Success and I highly recommend that you start by reading what are the most highly regarded books in their field. 
The greatest book on human achievement is Napoleon Hill's masterpiece 'Think and Grow Rich'.  This all-time classic has sold more copies around the world and been responsible for the creation of more millionaires, than any other book in history.
'Think and Grow Rich' was the result of 25 years of research into 504 of the world's wealthiest people.  It was based on the famous Andrew Carnegie's Thirteen Proven Steps To Riches and is a must read.
Another all time classic is 'The Richest Man In Babylon' written by George S. Clason. This book is written in parables similar to stories from the bible and provides the basic foundations to acquiring money, keeping money and making money earn more money.
Seminars
It is great to mix with like minded people especially if you are generally surrounded by negative people or people who don't have the same ambition to develop that you do.  Attending seminars can be very motivational and the networks that you build up from attending can be very supportive.
I suggest that you set up meetings or Master Mind groups with people from seminars that you find beneficial.  The Master Mind concept is one of the Thirteen Proven Steps To Riches outlined in 'Think and Grow Rich'.  It is where people come together to share their knowledge and experience to help one another achieve their goals. 
In this technological age many Master Mind groups can now be comprised of people from all over the world who can communicate easily through the internet.
For more ideas to assist you with your personal development check out the Resources section of this website.
Good Luck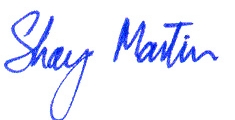 Shay Martin
CEO Wealth For Me